Great service isn't a big thing. It's a million little things!
-DAN ZADRA
Recommended services

Clean de la Crème
Our mission is to be the most recognized, admired, and respected name in
cleaning service in Raleigh and the Triangle.
If you do not have time to do your house cleaning or if you want more time for
yourself, we are the perfect solution to maintain your home or your office.
There is nothing like the moment you come home after it's been cleaned - by someone other than you.
We also can help you care for an elderly loved one at home.
Our services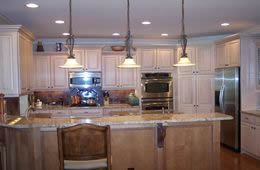 - housekeeping service
- commercial cleaning
- home care
- maid service
- daily/weekly/monthly
- window cleaning
- public space cleaning
- post construction cleaning
- post renovation cleaning
- move out cleaning
- deep cleaning
How we do it
Our professional housekeepers provide you with a thorough house or office cleaning that is customized to meet your specific needs. You direct your housekeeper so that your housekeeper cleans to your complete satisfaction.
Service Areas
We are providing cleaning service, maid service, maids, house cleaning service, housekeeping service and office cleaning service in Raleigh area including Cary, Durham, Wake Forest, Chapel Hill, Garner, Apex, Holly Springs, Fuguay Varina, Morrisville, Clayton, RTP and surrounding areas.
Please contact us for a free personalized estimate.
or you can call us at any time.
Phone: (919) 332 8047
e-mail: cleandelacreme@yahoo.com
We would appreciate the opportunity to present our services.